Call A Lint Free Vent 904.537.1483 to get your clothes dryer vent thoroughly cleaned. We provide our professional dryer vent cleaning services in homes, condos, apartments and businesses in the Jacksonville, Florida area.
Have you seen the little signs along the side of the road and at stoplights, "Dryer vent cleaning – $45"?
Remember the old saying, "If it sounds too good to be true, it probably is."? That saying is still often true today.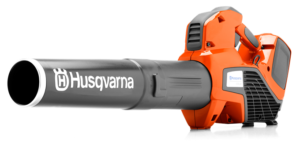 There are people who will charge you $45 to clean your dryer vent. Some of those people will just remove the flexible exhaust hose from the back of your clothes dryer, and then use their portable vacuum exhaust, or a leaf blower to blow air through the dryer exhaust vent ducting!
Will this process clean the lint out of the ductwork from your clothes dryer? Maybe some lint will get blown out. But most of the lint will remain stuck to the inside walls of the exhaust vent ducting.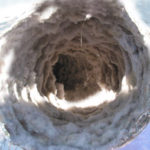 There is still a significant danger of a house fire, caused by the lint that remains stuck to the walls of your dryer vent.
And it still will take longer for your laundry to dry, because the flow of air through the vent is still restricted.
Annual dryer vent cleanings are important to keep our clients and their homes, condos, apartments and businesses safe.
We use a rotary brush to remove the lint from the inside of the dryer vent duct. This method is recognized as the standard of the industry, because of how well it removes lint from inside the dryer vent duct.
As a courtesy to our clients, we maintain records of the date we clean each dryer vent.
As a service to our clients and for no additional fee, we call our clients when it has been nearly a year since their dryer vent was cleaned. During our call, we ask our client if they would like to set up an appointment. This way, A Lint Free Vent cleans and inspects their dryer vent duct and keep their home, condo, apartment or business safe.
Call Eddie Kyles, owner and operator of A Lint Free Vent at 904.537.1483 or Contact Us if you have questions about our dryer vent cleaning service or to set up your annual dryer vent cleaning appointment, today.