Positive Testimonials and Reviews make a good impression on people who are looking for a reliable business to provide them with a product or service.
Eddie Kyles works hard to provide thorough mobile dryer vent cleaning service to all of his A Lint Free Vent clients.
Eddie's goal is happy, satisfied clients, whether:
cleaning a residential dryer vent in a home, an apartment or a condominium
cleaning a commercial dryer vent
replacing or re-routing solid metal dryer vent ductwork.
A Lint Free Vent has been cleaning dryer vents in the Jacksonville, Florida area for years, because when a business does a good job for their client, the client usually becomes a repeat client and calls A Lint Free Vent 904.537.1483 back each year to get their drier vent thoroughly cleaned.
And repeat clients often refer their family and friends to Eddie Kyles and A Lint Free Vent because they appreciate the thorough work he does.
---
Here are some Reviews from satisfied A Lint Free Vent clients.
---
"I recommend A Lint Free Vent to anyone. Eddie showed up promptly and did a fantastic job cleaning out the drier vent line. What took two drier cycles before was reduced to one. He also demonstrated some pointers to show how to help your drier last longer. Very professional and thorough. I will do business again with him and plan on regularly scheduling a visit to keep the line free. No more two cycles and lower electric bills, not to mention the reduction in risk of fire hazard are enough to convince me. Thank you, Eddie!" – Kurt B. via Yelp
---
"We have to give Eddie 5 stars. We have 10-ft ceilings and we could tell a big difference in dryer cleaning time the very first time he came out. He does a wonderful job of cleaning our dryer vents every year and also was able to correct a shaking problem we were having with the washer this year." – Barbara C.K. on Facebook
---
"This business is awesome. The tech I had was named Eddie. He was fantastic. The whole process was fast and efficient. Eddie was very professional and courteous. I will recommend this tech and company to all my friends."  – maranda1 on YP – The Real Yellow Pages
---
"I used Eddie earlier in the year when I was getting a new washer and dryer installed.
He was PHENOMENAL. His genuine concern to get the dryer vent cleaned out (which hadn't been done in at least 14 years, oopsie!) was above and beyond.
It started to rain and he continued to work outside to find the clog. I live upstairs in a condo, and he worked relentlessly to get everything cleared out for me. I felt so much safer after knowing that potential fire hazard would be gone and for $125 peace of mind, it was absolutely worth it. Eddie has a great work ethic, as well as being retired Navy.
His only downfall was I seem to recall he was a Cowboys fan (GO JAGS!), haha! Definitely using him again when it's time and I highly recommend him to all. "   – Rebecca P. via Yelp
---
"Finally good vent cleaning with good customer service. Dealing with previous services, I felt i was on their time. Lent Free, catered to my schedule. Unfortunetly, i had to cancel a few appointments with them, but they were able to work with me to get the job done. I was always needing a new part or a new screw with the previous company i was going to. With the lent free, they hooked me up! told me the does and don'ts of the dryer which was pretty cool. I promised i would pass the word about their AWESOMENESS, so this is me keeping up with my promise. GOOD JOB LENT FREE PEEPS!"  – 6chulo9 on YP – The Real Yellow Pages
---
"Eddie was great.  He really cared about getting it done right.  Flat rate of $125 and he had to go on the roof.  Will use again when dryer vent needs cleaning again."  Niclole H. via Yelp
---
"Great and affordable service. They were very proffesional and affordable. I would deffinitely reccomend their great customer service. They cleaned all the vents in my home and provided me with useful information on maintaining the up keep of my vents. Its rare to find good service these days."  – soccormom22 on YP – The Real Yellow Pages
---
"Evaluated problem with moisture in my dryer, showed me why it was happening and recommended a solution.

Eddie was very prompt, professional and has an outstanding working knowledge and expertise on dryer vent problems and proper installation of vents. We recently had a new dryer installed and the delivery folks had improperly connected the dryer hose fittings. That led to moisture in my dryer. The wall outlet from the original builder had also been improperly cut out and Eddie was able to quickly diagnose the problem and went the extra mile to fix it. His charges are very reasonable and he guarantees he work. Eddie is a veteran with a lot of integrity and a great work ethic, I highly recommend." – – a very satisfied client, posted on Angie's List
---
"Best Service EVER!!!  they were affordable, fast, and pleasant. Great customer service!! I refered my family and friends ALL said the same. They also gave me advice on how to maintain my vents and other services the provide. (To be honest they were cheaper than others)" – latinvibe21 on YP – The Real Yellow Pages
---
"Quick response, professional service, with expertise in dryers. Accomplished what many others could not. Would use Eddie again if the need ever arises." – Chad P. via Yelp
---
"Best cleaning service ever!!!! They came out and not only was the customer great but also the cleaning service. I would definitely recommend this service to everyone." – enigmus on YP – The Real Yellow Pages
---
"The tech showed up on time and I didn't, so he wasted no time and got right to work on the exterior vent. Professional, clean and affordable." – Lisa M. via Yelp
---
We appreciate all of the positive Testimonials and Reviews that we have received from our clients.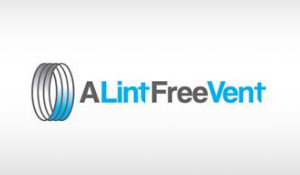 If A Lint Free Vent has cleaned your dryer vent or replaced or re-routed your sold metal dryer ductwork you can share your Testimonial on our website via our Contact form.