Positive Testimonials and Reviews make a good impression on people who are looking for a reliable business to provide them with a product or service.
Eddie Kyles works hard to provide thorough mobile dryer vent cleaning service to all of his A Lint Free Vent clients.
Eddie's goal is happy, satisfied clients, whether:
cleaning a residential dryer vent in a home, an apartment or a condominium
cleaning a commercial dryer vent
replacing or re-routing solid metal dryer vent ductwork.
A Lint Free Vent has been cleaning dryer vents in the Jacksonville, Florida area for years, because when a business does a good job for their client, the client usually becomes a repeat client and calls A Lint Free Vent 904.537.1483 back each year to get their drier vent thoroughly cleaned.
And repeat clients often refer their family and friends to Eddie Kyles and A Lint Free Vent because they appreciate the thorough work he does.
---
Here are some Reviews from satisfied A Lint Free Vent clients.
---
"My mom NEVER had her dryer pipes nor vents cleaned which caused her mane pipe to drop from the attic into the house. Mr. Eddie was very helpful and professional in being on time and the time he spent here was worth while."

– Detreeka W. via Google Maps
---
"Eddie s great! We had an urgent situation (no dryer for weeks, new one seemed to have same problem as old) .. he cleaned vent but after he left we got same error on new dryer- he came back and fixed what turned out to be an issue with resetting the dryer, he researched how to reset …. no aAdditional fees!"

– Jeff B. via Google Maps
---
"I cannot believe I forgot to review this place! I could have sworn I wrote one. My experience with this business was stupendous. They were totally on point and the owner did all the work on my terrifying dryer vents. Infact, not only do I wish I had used this service earlier (not doing so caused a dryer to break), but it is definitely my plan to use him every year. Do yourself a favor and save your home, appliances and maybe even lives because a mess of dryer lint is a fire hazard. We bought our home with the previous owners never having done this. If you aren't sure you need it, you probably do. This guy has the best rates. And as a woman, I felt so very safe with him in my home." – Maxine S., via Yelp
---
"Eddie offers quality service at a fair price and is responsive to calls. We've used him twice."

– Camille W. via Google Maps
---
"Eddies great! We had an urgent situation (no dryer for weeks, new one seemed to have same problem as old) he fit us in that day! .. he cleaned vent but after he left we got same error on dryer- he came back and fixed what turned out to be an issue with resetting the dryer, he researched how to reset it and did so, no Additional fees!…

Also, the dryer vent runs over 50ft (condo) and he cleaned no add'l charge.. unlike the others that quote low and go high when they encounter something like this…" – Jeff B. via Yelp
---
"Eddie was awesome – looks out for you as a customer and does the right things at the right price." – Cary B., via Yelp
---
"I have to say it is so hard to find people who work hard and who are honest. I found both of these qualities in Eddie I can't say enough about him. He came across some obstacles with my dryer vent but he worked so hard to complete this task and he did. I can't say enough about this man. I would highly recommend him to anyone. Thank you Eddie see you next year." – Susan K., via Yelp
---
"Eddie is a man of integrity. My dryer vent was pretty small (maybe a foot and a half), so he only charged me half price and explained how I could clean it myself next time. He was friendly and professional." – David P.,  via Yelp
---
"I'll be honest, I completely forgot vent cleaning was a thing. We've been struggling with our new dryer for a bit, and I figured we'd give it a go as we've been here a couple years now. Eddie is super friendly, knows what he's talking about, and even better – is honest and will speak to you plainly.

It was a pleasure having him out and working on our home, and he managed to get in and out during my lunch break. Absolutely recommend having him out if you're even considering it.

Payment was a flat fee in cash or check, glad I asked ahead of time." – Ryan A. via Yelp
---
"5 stars in my book! Eddie the owner did a vent reroute for me last week and I can't recommend him enough. He was cordial, knowledgeable, professional and reasonably priced. All of the work was done with quality and attention to detail. He's also honest to a fault.
The work that needed to be done was more difficult than initially anticipated due to structural issues created by the prior homeowner's "handy work". He ended up needing to replace the exhausting vent stack from floor to attic, but would not accept any additional money over his initial estimate. He said that was the price he quoted and wouldn't accept a dollar more. Its rare to find someone like that anymore…. A true gentleman to do business with." – Anthony R. on Facebook
---
"I rarely do reviews but this one needs to be heard. I have had several vent cleaning companies over the years and by far this company is the best. Eddie works around your schedule and gets to you as quickly as he can. He does a great job explaining what he is doing as well as showing you. If you need your vent cleaned do not call the signs along the road, call Eddie. And he is very reasonable. And an added bonus he is putting us on his list to give us a call next year so we don't have to remember." – Gary M. via Yelp
---
Eddie has been cleaning our dryer vents for over a year now. He is extremely professional, kind and honest! Highly recommend if you need your dryer vents cleaned!

– Samad S. via Google Maps
---
"I'd give more stars if I could, but since I'm limited to only 5, I'll say that this is one of the best experiences I've had with any household maintenance item ever. Eddie was willing to work with me on the scheduling, and then showed up a few minutes early. He was friendly, knowledgeable, and very kind. My dryer vent had not been cleaned in an embarrassingly long amount of time, but Eddie gave me no grief about it, he just went right to work. He did say that with the very dirty vent, and the way it was set up, that it was one of the more difficult jobs that he'd done. He assured me however, that it was all part of the service, and the flat $125 fee was all there was. No hidden fees, no extras. He used a couple of different tactics to get into the vent, because he said he didn't want to leave until he was positive that he gotten the vent completely cleaned out. Eddie apparently manages his schedule well, because he was able to take the time to make sure it was done right. When he was finished, he cleaned up everything spotlessly behind himself. I highly recommend his service, and will definitely be using him again." – Denise A. via Yelp
---
Five stars!

– Yolanda T. via Google Maps
---
"I recommend A Lint Free Vent to anyone. Eddie showed up promptly and did a fantastic job cleaning out the drier vent line. What took two drier cycles before was reduced to one. He also demonstrated some pointers to show how to help your drier last longer. Very professional and thorough. I will do business again with him and plan on regularly scheduling a visit to keep the line free. No more two cycles and lower electric bills, not to mention the reduction in risk of fire hazard are enough to convince me. Thank you, Eddie!" – Kurt B. via Yelp
---
"We have to give Eddie 5 stars. We have 10-ft ceilings and we could tell a big difference in dryer cleaning time the very first time he came out. He does a wonderful job of cleaning our dryer vents every year and also was able to correct a shaking problem we were having with the washer this year." – Barbara C.K. on Facebook
---
"So, after having a few bad experiences with some other companies trying to get my dryer vent cleaned, I turned to Yelp talk for some suggestions and Ruby A. was kind enough to steer me towards Eddie with A Lint Free Vent (thanks Ruby!!).

Now, I was at work when Eddie came to do the job and my mom was there to make sure everything went ok. Based on the feedback I got from my mom, Eddie was very friendly and professional, did the work thoroughly and cleaned up after the job was done. Eddie recommended that I cleaned my vents once a year and gave my mom a detailed receipt once the job was done, and noted when I should do my next cleaning. All for $125.

What made this is a great experience was that Eddie had told my mom that I needed a new heating element for my dryer and where I can go to get it for the best deal as possible, instead of getting a brand new dryer altogether. He suggested I contact Lowe's or Home Depot to get the best price available for the element, but since I had a Whirlpool that was purchased from Sears, I was able to get it cheaper through Sears than through Lowe's and Home Depot. Eddie was surprised, but it was probably the brand of my dryer. He even came over and put the element in for me free of charge; I felt so bad that he took time out of his day to do this for me (because I don't trust myself with electrical DIY's) that I paid him for his time.

I'm glad I went with A Lint Free Vent, Eddie is great and is very knowledgeable about the work he does. I'm DEFINITELY just going to stick with Eddie when I need the vent to be cleaned from now on." – Rosanna M on Yelp
---
"This business is awesome. The tech I had was named Eddie. He was fantastic. The whole process was fast and efficient. Eddie was very professional and courteous. I will recommend this tech and company to all my friends."  – maranda1 on YP – The Real Yellow Pages
---
"I used Eddie earlier in the year when I was getting a new washer and dryer installed.
He was PHENOMENAL. His genuine concern to get the dryer vent cleaned out (which hadn't been done in at least 14 years, oopsie!) was above and beyond.
It started to rain and he continued to work outside to find the clog. I live upstairs in a condo, and he worked relentlessly to get everything cleared out for me. I felt so much safer after knowing that potential fire hazard would be gone and for $125 peace of mind, it was absolutely worth it. Eddie has a great work ethic, as well as being retired Navy.
His only downfall was I seem to recall he was a Cowboys fan (GO JAGS!), haha! Definitely using him again when it's time and I highly recommend him to all. "   – Rebecca P. via Yelp
---
"Finally good vent cleaning with good customer service. Dealing with previous services, I felt i was on their time. Lent Free, catered to my schedule. Unfortunetly, i had to cancel a few appointments with them, but they were able to work with me to get the job done. I was always needing a new part or a new screw with the previous company i was going to. With the lent free, they hooked me up! told me the does and don'ts of the dryer which was pretty cool. I promised i would pass the word about their AWESOMENESS, so this is me keeping up with my promise. GOOD JOB LENT FREE PEEPS!"  – 6chulo9 on YP – The Real Yellow Pages
---
"Eddie was great.  He really cared about getting it done right.  Flat rate of $125 and he had to go on the roof.  Will use again when dryer vent needs cleaning again."  Niclole H. via Yelp
---
"Great and affordable service. They were very proffesional and affordable. I would deffinitely reccomend their great customer service. They cleaned all the vents in my home and provided me with useful information on maintaining the up keep of my vents. Its rare to find good service these days."  – soccormom22 on YP – The Real Yellow Pages
---
"My dryer was giving me some issues so I decided to get the vent cleaned. I did some googling and found some services in the area that were cheap but had no reviews and very little information provided. I found a Lint Free Vent on Yelp and saw not only overwhelmingly positive reviews but reviews from people I actually know.

I called Eddie on a Monday afternoon and he offered to come by the next day. He arrived a little early (which I appreciate!) and got right to work. As soon as I explained the issue he knew that I needed a little more than a vent cleaning. Long story short, a pipe needed to be replaced. He didn't have one with him but offered to come back with one later in the day. He cleaned out my vent (which was absolutely disgusting and so dangerous), cleaned up every little bit of mess, put everything back where he found it, AND replaced the necessary pipe.

I cannot recommend Eddie highly enough, he did a great job, was super friendly, and made me feel very comfortable in understanding what he was doing/what the issue was." – Kristina K. on Yelp
---
"We were having a difficult time ordering a series of dryers that kept breaking or igniting on fire and we could not figure out if the issue was electrical, mechanical, or lint-related. We called Eddie to come clean out all of the lint and he was as great as all previous reviews say! He gave a courtesy call when he was on the way, was incredibly kind and informative, and very thorough! He not only cleaned out our very complex dryer vent set-up, but also worked with me to figure out what was going wrong with our dryer. He helped us narrow it down and gave great advice on the next steps forward. I can't recommend him enough and will definitely be asking him to come back to clean our dryer vent in the future." – Nora W. on Yelp
---
"Best Service EVER!!!  they were affordable, fast, and pleasant. Great customer service!! I refered my family and friends ALL said the same. They also gave me advice on how to maintain my vents and other services the provide. (To be honest they were cheaper than others)" – latinvibe21 on YP – The Real Yellow Pages
---
"Quick response, professional service, with expertise in dryers. Accomplished what many others could not. Would use Eddie again if the need ever arises." – Chad P. via Yelp
---
"Best cleaning service ever!!!! They came out and not only was the customer great but also the cleaning service. I would definitely recommend this service to everyone." – enigmus on YP – The Real Yellow Pages
---
"The tech showed up on time and I didn't, so he wasted no time and got right to work on the exterior vent. Professional, clean and affordable." – Lisa M. via Yelp
---
We appreciate all of the positive Testimonials and Reviews that we have received from our clients.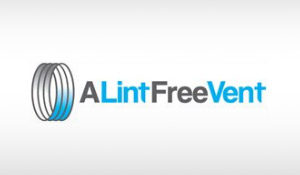 If A Lint Free Vent has cleaned your dryer vent or replaced or re-routed your sold metal dryer ductwork you can share your Testimonial on our website via our Contact form.