A Lint Free Vent likes to have happy clients!
Every client, every project is unique.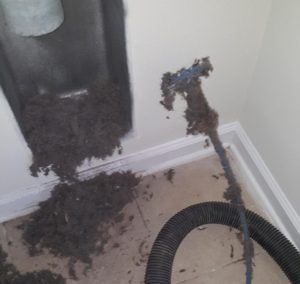 We work with our clients, to answer their questions and clean and repair their dryer vents. A clean dryer vent allows them to enjoy peace of mind.
A Lint Free Vent is fortunate that many of our clients appreciate our work. We are thankful for their business as they invite us back into their homes to clean their dryer vents each year.
Repeat clients and their reviews, recommendations and testimonials are very appreciated. They are a good reflection on our A Lint Free Vent dryer vent cleaning and repair business.
We provide our dryer vent cleaning services for clients living in Jacksonville, Jacksonville Beach, Ponte Vedra, Neptune Beach, Orange Park, Fleming Island, and Green Cove Springs.
Some of our clients have shared their appreciation in reviews, recommendations and testimonials. You can read them on our Testimonials page, and on our A Lint Free Vent page on Google Maps and on YELP.
Get your dryer vent professionally and thoroughly cleaned!
Call A Lint Free Vent Owner, Eddie Kyles at 904.537.1483 or use our handy Contact Form for questions, or to make an appointment to get your dryer vent cleaned.